Unlike what many people think, domestic violence isn't the title of an actual crime in the State of Arizona. It is a term used when criminal charges are alleged for an individual who commits a crime against someone with whom they are in a domestic relationship. A charge of domestic violence may apply to former partners, as well as those who are only dating and even certain family members. Domestic violence in Arizona is explained through Statutes 13-3601.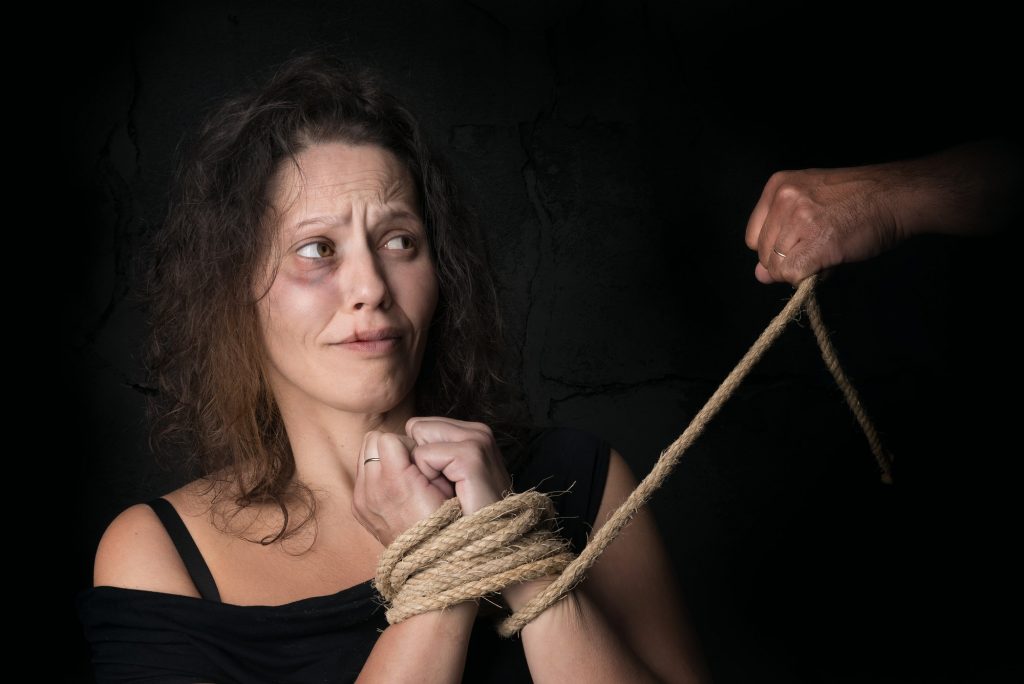 Crimes that Fall Under Domestic Violence
Following are crimes that may constitute domestic violence:
Harassment
Verbal and physical assault
Child abuse
Violation of a restraining or protection order
Physical or sexual battery
Murder
Kidnapping
Abuse of the elderly
There are cases when simple arguments lead to shouting and verbal assault. If this happens, you can call the cops to intervene. This is because, when things get out of control, people can make impulsive decisions spurred by anger, jealousy, and rage. The victim can then file a case for domestic violence.
Dropping a Domestic Violence Charge
Now, what will happen if the victim changes his/her mind, and no longer wants to pursue the case? Having charges dropped won't be easy. In Arizona, prosecutors can continue to try a case, even if the alleged victim decides not to follow through with the charges themselves.
Arizona prosecutors presume that people who file domestic violence charges against another person are victims. But this is isn't the case all the time. In some instances, people press charges for the crime even when no violence actually happened.
A lot of the alleged victims may then attempt to drop the charges they filed only a few hours earlier – only to find that they can't. They may have made a rash decision due to hurt, anger, or other overwhelming emotions. However, Arizona prosecutors are trying to protect those victims who brought a legitimate charge of domestic violence against someone they are afraid of or who they have strong feelings for. These victims may decide to drop charges so as to not make the life of the accused difficult or because they are convinced by them or intimidated into dropping charges.
The state of Arizona is vigilant against people accused of domestic violence, as well as those who claim to be victims then try to drop the case later.
Grounds for Dismissal of a Domestic Violence Case in Arizona
A charge for domestic violence may be dismissed if admissible evidence is lacking. The prosecution must prove beyond a reasonable doubt that the defendant actually committed the crime. If there is insufficient evidence to prove the accused party's guilt, the prosecution may then decide to have the charges dropped and avoid a verdict of not guilty.
Uncooperative Witness
If the victim wants to drop the charges, dismissal of the case doesn't follow right away. Even if the alleged victim refuses to testify, the case can still progress. But, a victim who changes or recants their story will make it more difficult for prosecutors to win the case.
A person is deemed to be an uncooperative witness if they cannot recall some facts about the incident, fail to make themselves available in depositions, or downplay the incident's impact. A victim may be deemed uncooperative even if they only act this way out of fear, guilt, or embarrassment.
Importance of a Domestic Violence Lawyer
Domestic laws in Arizona can be more complicated than in other states. Thus, it is important that you consult with an experienced and reputable defense lawyer when facing a domestic violence charge. The Law Offices of Gary L. Rohlwing can help you get the best possible results. Atty. Rohlwing can assess your specific case, examine all the facts, and come up with the best strategy for your defense. Gary Rohlwing provides domestic violence defense representation in Glendale, Surprise and Avondale.
Defining Domestic Violence in the State of Arizona Read more on: http://www.criminal-duiattorney.com/blog/




Law Offices of Gary L Rohlwing
7112 N 55th Ave
Glendale, AZ 85301
(623) 937-1692
https://goo.gl/maps/vntMC15aMUG2
from https://www.criminal-duiattorney.com/criminal-defense/domestic-violence/defining-in-the-state-of-arizona/